RANDOM
A musical performance about the disorderly nature of life
Premiered 24th March 2017 at Teater Momentum,  Odense (DK)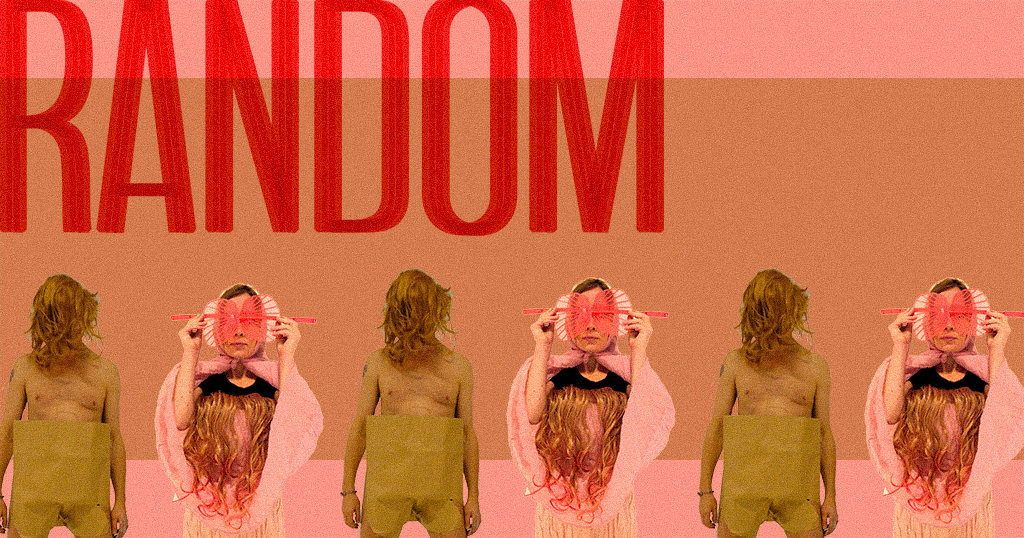 We all have a tendency to seek meaning and explanation in chaos. Random embraces instead the chaos itself, to create a joyously disconnected dream world. Random is a howl of protest against the forces who would seek to impose a corporate uniformity of expression on the glorious shambles of our common humanity. Random is a challenging dance with chance and a visceral celebration of a life we cannot control.
"...a desperate quest for something which is neither lie or fiction...Here we see the artist take on board the responsibility as one who must cry out against society. Chaotic, crazy and subtle." (Anne Middelboe - Information-DK)
"A company who always represent alternative performances, original angles on things and the insanity of existence...
This is exactly the kind of unusual, wit and snappy originality we need in our lives." (Danstidningen - SE)


"A great success...a chaotic show which is a challenge to the senses. Let your provably chaotic brain be stimulated...Lean back and let life encroach upon you. (Fyens Stiftstidende-DK)


"Thank you! See it! It's good!


"A liberating message about embracing the beauty of life's chaos. Time flies in great artistic company." 


"Good exercise for the laughter muscles. Great piece. Totally without meaning yet somehow meaningful - fantastic! "
(ALL from "Kulturkongen.dk)


"Makes you grin from ear to ear" (den4væg - DK)
Performed in English/Danish or English alone.
Booking info available here 
A private full-length video is available to producers  here at Vimeo
password by request from the company at This email address is being protected from spambots. You need JavaScript enabled to view it.

Performers: Kristina Sørensen Ougaard, Pernille Koch, Svend E Kristensen, Petter Wadsten and Pete Livingstone
Director: Nina Kareis
Set designer: Julie Forchhammer
Choreographer: Adelaide Bentzon
Composer: Pete Livingstone
Sound design: Erik Christofferson
Lighting design: Mikkel Jensen
DURATION: appr. 60 minutes