THE EMPEROR
- a polemic, satirical music theatre show freely adapted from Hans Christian Andersen
 7th Februar – 2nd March 2019 at Teater-V, Copenhagen
 21st – 25th August at Funen Opera, Odense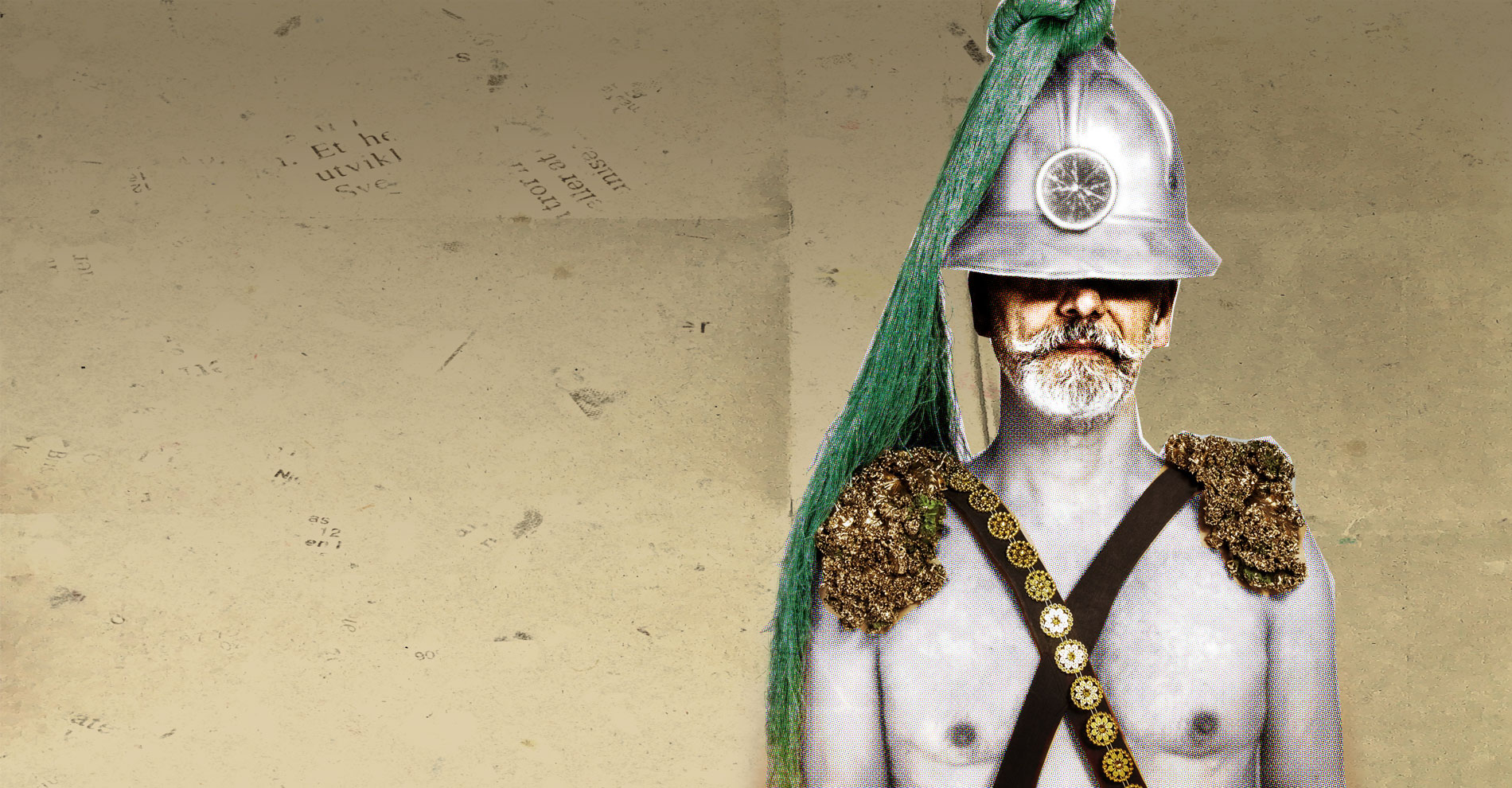 - He hasn't got anything on!
"...VIRTUOSIC...PERFECT...SCARILY VITAL...A TREAT...SWEEPS YOU AWAY WITH ITS BEAUTY..."
Welcome to the The Emperor, a provocative and imaginative post-dramatic interpretation of Hans Christian Andersens "The Emperors New Clothes" for adults. 
Drawing inspiration from the politically-motivated epic theatre of Brecht and Piscator, The Emperor is a piece of polemic music theatre about living in a world full of lies and lying
The Emperor is a direct commentary on our contemporary political landscape. 
With original live music, song and a powerful visual staging, The Emperor is funny, topical, and deeply scary.

A perfect political bullseye...warmly recommended...impressively good...this month's best hour.... Kulturkongen.dk

Livingstones Kabinet present us with a virtuosic portrait of all emperors the world has seen  Sceneblog.dk

The Emperor is a modern, musical, starkly political reinterpretation. There could hardly be a clearer metaphor for the political challenges we face, especially now.  Den4Væg.dk
The scenic expression sweeps you away with its beauty. This is surrealism on speed.This is deeply professional, scarily vital  - and delightful. A treat for seasoned  theatregoers. msvennevig.blogspot.com

Onstage. Johannes Lilleøre, Birgitte Prins, Pete Livingstone, Bebe Risenfors 
Childrens Chorus (Rumle Charlie Hougaard Landgreen, Ronja Wium Petersen, Bobby Rosado, Lily Allen, Molly Kareis Livingstone, Rebekka Parsberg Blicher, Lili Klüver Rongsted, Inga Hørslev Serup and Nicolai Daniel Micallef Schøller Jakobsen)
Director: Nina Kareis
Set and Costume Design: Julie Forchhammer
Composer/Writer Pete Livingstone & H.C Andersen
Light Design: Mikkel Jensen
Sound Design: Baldur Kampmann
Duration: 1hr.10 min. no interval

Produced by Livingstones Kabinet in collaboration with Teater V og Den Fynske Opera.
Background Material (in Danish) to KEJSEREN (THE EMPEROR) (PDF)
KEJSEREN (THE EMPEROR) plays at Teater V 7.februar - 2.marts 2019, Wed-Fri 20.00, Sat 17.00 and Sunday16.00 (NB: no show on Sun.17th and Friday 22nd February)

The show is a co-production between Livingstones Kabinet, Teater V and Funen Opera. We gratefully acknowledge support from The Danish Arts Foundation, The Danish Actors Union, Statens Kunstfond, Knud Højgårds Fund, AP Møller Fund, Copenhagen City Council Stage Arts Committee and Koda Dramatik.

Book Tickets