QUIET
a piece about noise and silence
Dansehallerne, Copenhagen 23rd February - 12th March 2016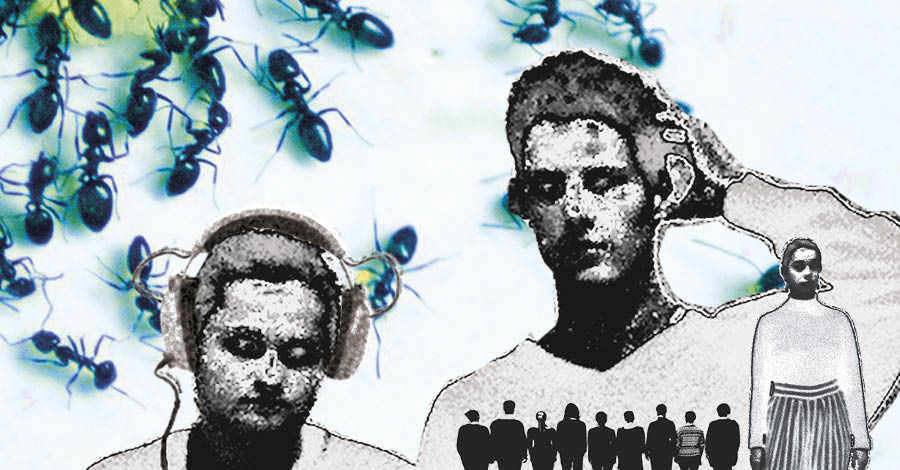 QUIET is a musical and choreographic performance about 3 opposites: noise and silence, introversion and extroversion, and action and thought. 
On stage are assembled 12 performers - 3 actors and a 9-strong ensemble of young performers, dancers and musicians.
QUIET is a strange, circuitous journey which incorporates the Futurists' tributes to noise and racket. We experience a century which has been characterized by its devotion to change and action, suddenly finding ourselves in moments of provocative stillness. 
QUIET is a challenging, funny and beautiful performance characterized by Livingstones Kabinet's trademark humour, visual richness and skewed logic. 
Premiere 23rd February 2016 i Dansehallerne, Copenhagen
Performance Dates: 23rd February - 12th March 2016
Onstage: Johannes Lilleøre, Mads Riisom, Pete Livingstone, August Høyen Rasmussen, Clara Fasting, Clara Luna Mørch Nani, Lotte Tidemann, Magnus Hjortlund, Maya Kareis Livingstone, Nina Tind Jensen, Sven Buster Krauch, Tine Hammerbo
Directed by: Nina Kareis
Set/Costume design: Julie Forchhammer
Composer/Writer: Pete Livingstone
Sound Design: Erik Christofferson
Lighting Design: Mikkel Jensen
Choreography: Kristina Sørensen Ougaard